Premier Who Are Premier?

With an unrivalled reputation for inspiring healthy lifestyles and tackling the UK's child obesity epidemic, Premier is a leading children's coaching organisation with a vision to educate and activate the world. ​
Its sports and P.E. programmes are delivered to a staggering 15% of schools across England through 1000 Activity Professionals​
The franchise has expanded across three continents in the past 12 months, including in China, India and America​.

Our Role​

In 2017, the Reflection PR awards team was appointed to create an awards strategy, identifying the most relevant opportunities for Premier after understanding the brand and its objectives
Supporting Premier's busy team, Reflection PR Awards wrote engaging entries, ranging from prestigious franchisee to PR and marketing awards​.​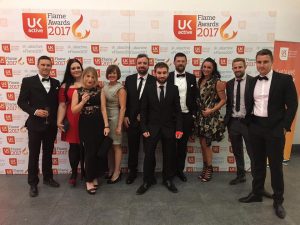 Achievements​
Reflection PR Awards helped Premier to become finalists or winners in 6 out of 7 national awards
Winning 'Best PR Campaign' at the Franchise Marketing Awards 2017 was a special achievement, underlining how their health initiative The Golden Mile inspired children, parents and school staff to engage in physical activity. ​
Reflection PR are fantastic at what they do. If you want any type of PR work, awards planning, editing or writing, I would highly recommend Reflection PR. For a small company, they have an exceptional knowledge base and offer a friendly and welcoming service. I have had nothing but great experiences working with Reflection PR

Laura Irvine, Marketing Manager