How to publicise your award win
in News
Winning business awards is a fantastic achievement so make sure your maximise this marketing opportunity.
Becoming a business awards finalist or winner is an important part of your Marketing strategy. Our Director, Suzy Pettican sets out these tips to capitalise on your success;
1. Promote your award win through the media
With more than 70% of consumers admitting to being influenced by awards when buying products and services, it's important to spread the word.
Press Releases are a fantastic way to communicate your message. So, write a Press Releases on your award win and send it into your local and trade media. Many publications even have a dedicated section to recognise awards success. So, make sure you are part of the story!
2. Add your success story to your website
Naturally, you should add this news to your own website too. Along with a press release or a blog, add your Winner or Finalist logo to your website to boost credibility.
3. Add the winner / finalist logo to your email signature
Proudly display the award logo on your company's email signature, so your customers and potential customers see.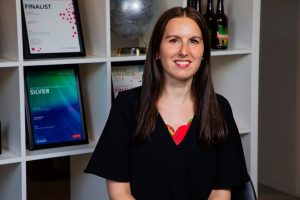 4. Include in your Email Marketing
Writing your next e-newsletter? Make sure this positive news story is in there! You could even include a link to the award website to support your win.
5. Spread the word internally
Let your team know how their hard work has helped your company win an award – you may even want to splash out on celebratory treats to thank your team.  And include your award win in all of your recruitment copy – after all, who wouldn't want to work for an award winning company?
6. Use the power of Social Media
Make the most of the power of social media for promoting your award win. When posting, always include photos from the award ceremony, pictures of your team and of the award itself as photographs increase interest and entice viewers to click on your post. And don't be afraid to post multiple times, many of your followers may not check their social media daily and so by sharing your success multiple times you simply increase the chances of more people seeing your post.
If you would like support with promoting your awards success, please give us a call on 01603 219191 or fill out our enquiry form.