Entering a business award is a time consuming process but well worth the effort. Setting time aside and doing your homework will really boost your chances of your entry being shortlisted.
Here are our 7 top tips to help your business award sparkle:
1. Plan ahead
Set time aside to collate evidence and write your final submission, making sure you have all key dates booked into your diary. We recommend allowing four weeks to research and write a strong award entry so work ahead of time.
2. Read the small print
Check the requirements for eligibility such as how the entry should be submitted, format and any word counts that you need to keep to.
3. Consider which category is right for you
Your business could meet the criteria for several categories but we recommend considering how you would like your business to be positioned and whether you really meet the criteria the judges are looking for. Business awards require businesses to show evidence of how they are meeting specific criteria – so don't skip this vital stage!
4. Tell your story
Your story needs to come to life so try illustrating key facts in an interesting and engaging way. You can usually submit supporting information alongside a written entry, so use video content and images to make your story even stronger if you can.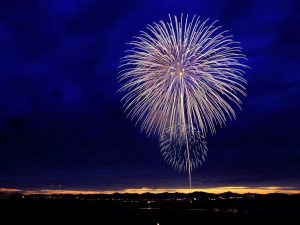 5. Stand out
Highlight what sets your business apart. Whether that's in your approach to customer care or in the products and services you offer – be sure to highlight how it puts your business one step ahead of the rest.
6. Be clear
Don't assume the judges already know your business and what you do. Always provide background information to set the scene. Judges will be busy looking through lots of entries, so they appreciate clear, succinct entries.
7. Check your final submission thoroughly
Before you hit the 'submit' button, always go through the full submission to ensure your copy includes all of the relevant information and contains no errors.
With so much potential to boost your business, business awards are a fantastic marketing tool well worth the commitment. If you would like help to complete your awards entry, contact us today.