Reflection PR Awards launches new website
in News
With the 2018 awards season in full flight, we're excited to launch our brand new website!
We hope you find our freshly designed, dedicated awards site insightful, informative and easy to use. We'll be sharing regular updates and awards advice including tips on which awards you could enter, what you need and how to start preparing – so please do keep checking in. Either way, we'd love your feedback.
We're proud that our team's experience now covers a whole range of industries including travel, technology, food and drink, events, fashion, finance and law. Since the launch of the awards division in 2015 we have achieved an enviable success rate, securing wins or shortlists for businesses and providing our strategic counsel.
We recognise that applying for awards is now an intrinsic part of any Company's marketing activity. Research shows that winning an award has a hugely beneficial effect on organisations both internally and externally. 70% of customers are positively influenced by awards when buying a product or service.
Additionally, winning or being shortlisted for an award boosts staff morale, increases productivity and enhances both recruitment success and staff loyalty. If that wasn't enough enticement, heightened PR awareness and networking opportunities are always a key component of any award win shortlist.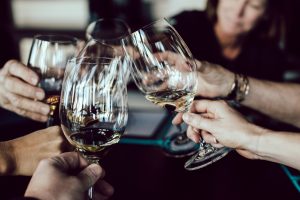 Our managing director, Suzy Pettican says;
"Awards are now being recognised as vital accolades for both established and enterprise business sectors.
We are proud of our awards service track record – whether its guiding clients on which awards to enter or the quality of the winning entries themselves., we have received fantastic feedback ."
If your challenge is more about not having the time or resource to submit for awards, that's hopefully where we come in! We know writing award submissions can be truly time-consuming. Sometimes too, you need outside expertise to recognise what aspect of your business may or not make a shortlist. We're here to help.
So whether you want to explore which awards to enter and how (check out our latest tips on the Chamber Business Awards website here)  Feel free to get in touch!
Here is what some our awards service clients say about us..
"Manifest Software Solutions is a technical software provider. Conveying what we do to a judging panel, in a language which got us shortlisted for one of our sector's most prestigious awards was all down to Reflection PR. We couldn't have done it without them".
Manifest Software Solutions
"Reflection PR were a pleasure to work with. I particularly valued their keen enthusiasm and professional manner. Their availability for phone calls and quick responses to emails were much appreciated and stopped me feeling overwhelmed."
Families Feeling Safe
"Reflection PR were a great help in helping us compile our award entries. They understood our requirements and provided a very professional and efficient service. The applications were very well received by the Award Judges, resulting in us being nominated for two recycling industry awards."
Wastepack
For more information, please call Suzy on 01603 219191